Thank you all for playing along with my challenges this week! Masculine cards are always tricky for me, but now I have a ton of great ideas! ~ Breelin
I love Anja's clean yet sophisticated look she created with this card...great masculine card!
Glamettes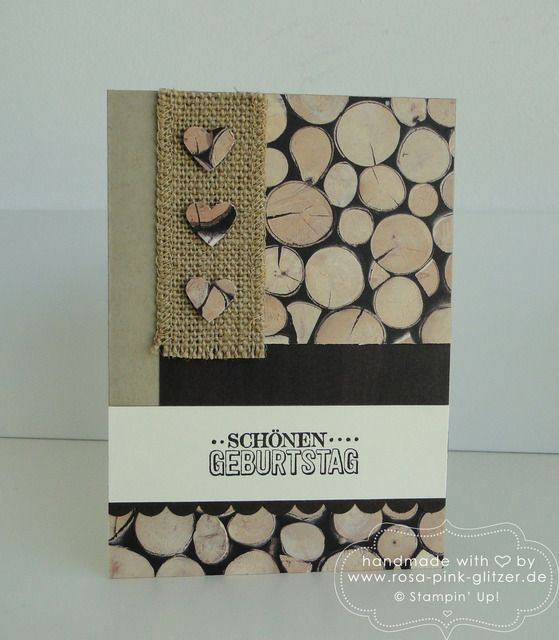 I love the rugged feel of this card. From the wood to the burlap...it just feels manly!
Thank you again to everyone who joined us.. we will see you all back here again tomorrow for a fun new challenge!